Turchinov predicted how Russia will try to destabilize the situation in Ukraine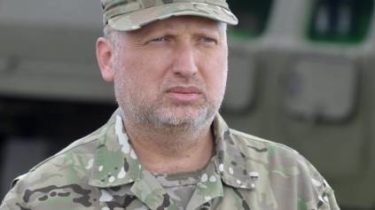 Russia will try to destabilize Ukraine through the organization of demonstrative terrorist attacks, propaganda and support of the radicals.
This was stated by Secretary of national security Council and defense of Ukraine Oleksandr Turchynov in an interview Ліга.net.
"The Kremlin will try to destabilize the Ukrainian capital. Those attempts stands as a conspicuous organization of the attacks – murder Boronenkov and Sheremeta, and the support of radical forces, the use of a separate Ukrainian media to implement promotional schemes and Fsbshnyh information stuffing", – quotes its publication.
According to Turchynov, Russia is the most important thing – "rock Kyiv."
"For Kharkiv, Nikolayev, Odessa and other cities of our country, the attempts to destabilize the situation there did not stop since the first wave of the "Russian spring-2014″. But if they failed to do in March-April 2014, how much more will fail now," – said the NSDC Secretary.
In addition, Turchynov said that Russia will continue the aggressive policy towards Ukraine because of the events in Syria.
In his opinion, the Kremlin is not ready for direct military clash with the United States in the middle East, but must somehow respond to the recent events, so probably will recoup in Ukraine.
We will remind, earlier the SBU assured that developed the plan of counteraction of Russia to destabilize Ukraine. The office because of the threat from the Russian Federation working around the clock.
Comments
comments