In Russia reported about the detention conditions Sushchenko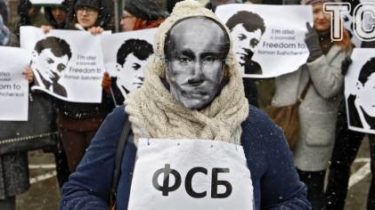 Authorized the Verkhovna Rada of Ukraine on human rights Valeria Lutkovska received a letter from his Russian colleague Tatyana Moskalkova regarding the results of inspection of the conditions of detention in the Russian prison Ukrainian journalist Roman Sushchenko.
Photo document Lutkovska has published on his page in social network Facebook.
"During check it is established that Sushchenko V. R. during his detention in SIZO-2 was granted visits, 8 of them with the consular officer of the Embassy of Ukraine in the Russian Federation and a friend of my wife — Sushchenko A. Y. All correspondence that was received, including from the Ukrainian Consulate in Paris and Moscow, delivered to the addressee in accordance with the law", — stated in the letter of the Ombudsman.
See also:
The Russians were forbidden to convey letters Sushchenko the President of Ukraine and the Minister of foreign Affairs
Also, the text says that Sushchenko allegedly complained about the conditions of detention and complaints to the administration of the detention center in Lefortovo is not.
Recall, 3 October 2016 has information about the arrest of Roman Sushchenko Lefortovo court for 2 months. Russian security forces claim that Sushchenko "purposefully collected data, which constitute state secret, the activities of the Armed forces and National guard, the leak of which abroad could harm the defense of the state". Against the Ukrainian opened a criminal case on charges of espionage, are investigating.
Comments
comments