Vasu opened the proceedings in the suit Artemenko to Poroshenko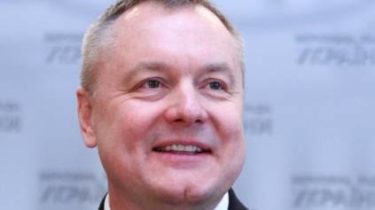 The Supreme administrative court of Ukraine opened proceedings onthe suit of non-faction people's Deputy Andrey Artemenko to the President of Petro Poroshenko on the abolition of the decree of the President concerning the termination of its citizenship.
This is with reference to the press service of the SACU reports "Interfax-Ukraine"
"May 11, Vasu opened the proceedings in administrative case on the claim to the President of Ukraine Poroshenko Petro Oleksiyovych, third parties that do not claim independent demands on the subject of the dispute on the side of the defendant: Commission of the President of Ukraine on citizenship issues, the State migration service of Ukraine about recognition illegal and cancellation of the presidential decree of Ukraine from April 29, 2017 No. 119/2017 in part to the termination of citizenship of Ukraine Artemenko, Andrei Viktorovich", – said in court.
As noted, the case will be considered by a panel consisting of five judges, headed by judge Igor Olender.
"Administrative claim was submitted to the SACU from the representative of the people's Deputy Leonid Sivakov, and the plaintiff is himself Artemenko," – said the press service said that Poroshenko has a 5-day period from receipt of the copy of the order to provide written objections on the claim.
Recall President of Ukraine Petro Poroshenko his decree was revoked Andrey Artemenko. The people's Deputy Oleg Lyashko wrote in Facebook that the reason was that the MP in 2005 he received the canadian citizenship.
The media also reported that Artemenko was one of the authors of the so-called "peace plan" that offers suggestions as to how the head of the White house Donald trump could lift sanctions against Russia. In particular, it was proposed to hand over the Crimea is leased by Russia.
Comments
comments