101-year-old Englishman broke the record, becoming the oldest parachutist in the world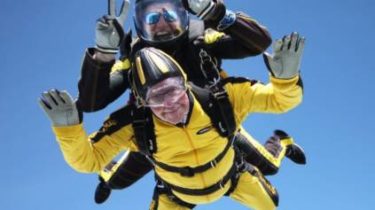 101-year-old man from South-West England became the world's oldest tandem skydiver.
Bryson William Hayes, who was also named Verdun, made a record jump Sunday, may 15, writes CNN.
The previous record was set by canadian Armand, Genre who jumped from a height of 3500 meters in June 2013 and the age of 101 years and three days. British Hayes jumped from a height of 4500 meters, adding 34 days to the previous record.
See also:
In Jerusalem prays for Ukraine nurse who loves to skydive
Interestingly, along with the new champion jumped eight members of his family, including his son, grandson and two great-grandchildren.
Recall the first time Bryson Hayes went skydiving a year ago celebrating his 100th birthday. He liked it so much that he decided to do it again.
Comments
comments