In Singapore in the middle of the street, opened the 15-storey vending machine with luxury cars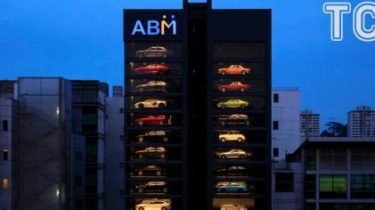 In Singapore in the middle of the street, the 15-storey vending machine for the sale of cars, which include models of the luxury brands Bentley, Ferrari and Lamborghini. On it informs Agency Reuters.
Huge automated showroom was opened by the company Autobahn Motors.
See also:
In Nikolaev the 11 year old boy tried to steal a car, but I rammed the curb
It is noted that the first floor of the building, customers using the touch panel to choose the car they wish to purchase. A car arrives to them within one to two minutes thanks to the advanced system, which controls the search of vehicles.
Top Manager of Autobahn Motors Gary Hong said that the specific format of the vending machine is aimed at efficient use of urban space in Singapore. He added that "We had to figure out where to store a large number of cars. And we wanted to create something original and innovative," he said.
Comments
comments