The Polish foreign Ministry has congratulated Ukrainians with the introduction of bezveza with the EU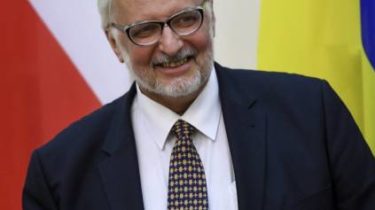 The Minister of foreign Affairs of Poland Witold Waszczykowski has congratulated Ukrainians on a visa-free regime with the EU.
The relevant statement by the Minister is published on the official YouTube channel of the foreign Ministry.
"Dear Ukrainians! Three years ago, during the revolution of Dignity you have chosen Europe. Today, we welcome you with open arms. After long negotiations, with the active participation of Poland, the decision on visa-free regime for Ukrainian citizens. This is an important and joyful moment for the EU's relations with Ukraine," – said Waszczykowski.
In addition, the Minister of foreign Affairs "cordially invited to visit Poland and other countries of the Schengen zone."
As reported today, may 17, hosted a historic signing of a visa-free regime for Ukraine with the EU.
Currently there was only one formal step – five days the document must be published in the journal of the European Union. 20 days after that, approximately June 11, visa-free regime for Ukrainians will come into force. Important — it concerns only short trips, does not give the right to live and work in the EU.
Comments
comments