NABU refute the message of the GPU on detention on a bribe of the employee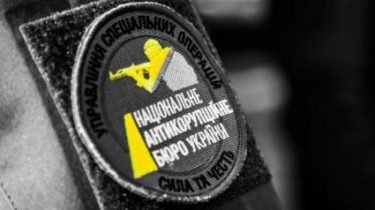 National anti-corruption Bureau denies information spread by the press Secretary of the Prosecutor General Larisa Sargan on the alleged detention of members of the NABOO in Sumy region on the fact of extortion of illegal benefit.
This was reported in Facebook NABOO.
"None of the current employees of the National anti-corruption Bureau is not delayed. The information spread by the press Secretary of Mr. Lutsenko, is erroneous. NABOO refers to the colleagues from the Prosecutor General with a request to carefully check the materials of criminal proceedings before making public statements," – said in the message.
See also:
The IMF urged the Ukrainian government to provide the NEB the right to listen to suspects in corruption
Recall that in the Khmelnytsky region during receiving a bribe the law enforcement agencies exposed the Chairman of one of village councils of the VIN'kovets'kyi district, and officials of the land management organization.
Comments
comments