Under the Donetsk Ukrainian heavy "live bait" pulled out of the sniper of fighters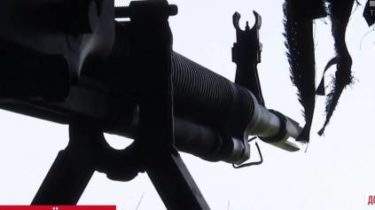 On the frontline near Donetsk continues to fall "Grad". The cassette missiles were fired in the occupied territory – the gaps were between Avdeevka and Sands, says the story TSN.19:30.
Added to that were the usual sounds – mine explosions and shots from machine guns and automatic rifles. The soldiers say it actually looks quiet, because powerful fighting much more serious. "Sometimes a couple of hours of silence, and then the tanks and 152 calibre. I don't know where to watch the OSCE", – says the military with a pseudo "Kalina". According to fighters on the front line, the enemy billfish work singly and in groups, and when hit point-blank range – it becomes not to jokes.
Comments
comments