The unique concert in Kiev and showed sang 15 songs in sign language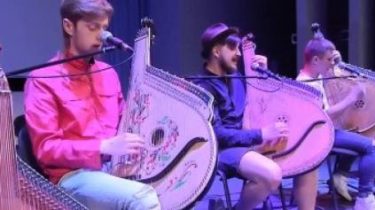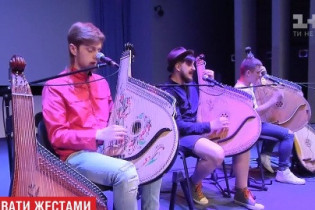 In Kiev took place a concert, the translated sign language. This cooperation of the social project "to Hear" and "Select Kobzar". On the stage composition showed how the participants themselves sextet, and professional actors of the Theater of mimicry and gesture "rainbow". This is stated in the story TSN.19.30.
"Select Kobzar" is a six bandura as tearing all the templates. Now their songs you can not only hear but also see people with hearing impairments. Each Bandurist sextet learned one piece of sign language. Shift the rest of the actors of the theater "Raiduga". 15 songs translated by Natalia Quartz. She has a great ear for music, but her parents can't hear. In childhood, her first language was sign it.
In the world of people with hearing loss is a real event when the whole concert will be translated in sign language. That we are first and unique in the West long been the norm. On concert Red Hot Chili Peppers or Madonna commonplace there is an interpreter to people with impaired hearing do not feel left out.
All parts in contact with the concert, I hope that our stars will also take the initiative, and the measures translated in sign language, Ukraine will become commonplace.
By TSN correspondent Irina Markevich
Comments
comments