Ukraine plans to build the first toll highways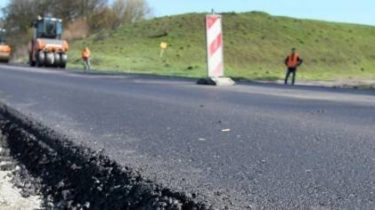 In 2018 in Ukraine may appear toll highways with high-quality asphalt, modern layout that will provide high speed movement.
This was reported in "Ukravtodor" reads the plot of the program "snidanok z "1+1".
According to officials, the first such roads built between Kiev, Krakovets and Lviv. Then plan to start building the so-called TRANS-European corridor between the ports of Gdansk and Odessa.
But how much will cost travel this highway, is still unknown. Fares will be set by the companies that build these roads. Then, in 30-50 years, these highways will be the state, noted in "Ukravtodor".
In Europe, toll highways exist for a long time. In most countries this road is the fastest route that connects major cities. For example, in Austria the fee for the use of such roads is 9 euros for 10 days. In Bulgaria – EUR 8 for a week in Moldova – four. In Spain, the cost of such trips depends on the season, distance and class of vehicle and ranges from 2 to 30 euros.
Earlier it was reported that three Ukrainian oblasts there will be concrete roads.
Comments
comments