Canada finally ratified the free trade Agreement with Ukraine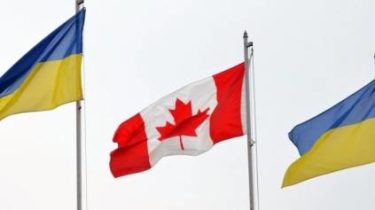 The Governor General of Canada David Lloyd Johnston signed an Agreement on free trade between Ukraine and Canada.
This was announced by the President of Ukraine Petro Poroshenko.
The leader of the Ukrainian state recalled the recent ratification by the Parliament of the Netherlands of the Association Agreement EU – Ukraine. According to the President, with this in mind the decision of Canada "has more than symbolic value."
"And Canada, and the Netherlands actually simultaneously made a decisive step towards the formation of a triangle of free trade Ukraine – Canada – EU. After completion of all formalities, the triangle will combine three regions across two continents based on a shared devotion to liberal values and ideas", – said Poroshenko.
The President added that Ukraine these decisions are evidence of the effectiveness of the reforms.
"This is the best incentive for us to strengthen the dynamics of internal transformation. And for our international partners – a strong signal about the changes in Ukraine and an open invitation to mutually beneficial cooperation for peace, stability and security," said Poroshenko.
Comments
comments