#MoneyCanChallenge. To the protection of children online charity flash mob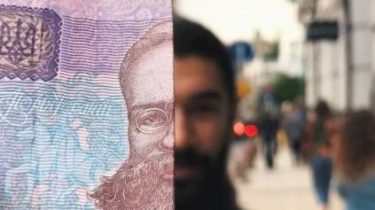 To the world day of protection of children online charity Foundation for children with cancer "Pills" has launched a flash mob under the hashtag #MoneyCanChallenge.
, Taking pictures with bill ready to give to the charity Fund and tagout your friends in Facebook or Instagram-inviting them to take part in the flashmob. If their friends post pictures with notes in social networks, are transfer the sum to charity.
"We want together to celebrate the start of summer and give it to those who are sick and in need of help, those who will spend their summer in the hospital, but with our help you will get a lot of summer days in the future," writes the team of the Foundation.
For flash mob #moneycanchallenge many people have been involved.
Earlier, in Manchester Muslim held a flash mob in memory of the victims of the terrorist attack. On the face of the guy clothes a special mask to sleep, and next placed a sign with the inscription: "I am Muslim, and I trust you. Or do you trust me enough to hug?" Hands Nuri kept open for hugs.
Comments
comments