The killer with the help of assistant Schuster agreed to "cycle interview" with AquaWay and Osmaev – Mosiychuk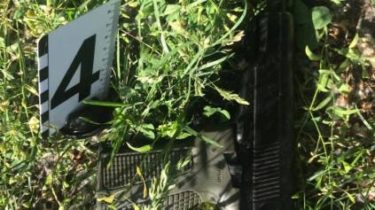 The people's Deputy Igor Mosiychuk reported details of the assassination attempt on the life of a battalion commander named Dzhokhar Dudayev Adam Osmayev and his wife Amina Okuevathat happened today in Kiev at the hem.
About this he wrote in Facebook.
According to Mosiychuk, "under the guise of a French journalist trained in Russia the killer, through the assistant Savik Shuster agreed on a series of interviews with Adam and Amina Okueva". "Today was held the fourth meeting. Leaving in the car with Amina and Adam, the killer stopped and asked to take them both in the back seat, ostensibly to take photos for the magazine. When they move, the killer said that he had brought them a gift – got the Glock pistol and fired three shots at Adam," – said Mosiychuk.
See also:
Police called the basic version of attempt at murder of the ex-volunteers of ATO in Kiev
Earlier Mosiychuk was admitted said that Adam Osmayev was operated.
"Now translates from operating in the intensive care unit. A stable but serious condition. One bullet lodged in the spine," – he wrote in Facebook.
"The attacker, wounded Amina, is also operated. Removed part of the lung. Hospital under the protection of law enforcement officers…", – said Mosiychuk.
Comments
comments