The Chapter "motor roads of Ukraine" resigned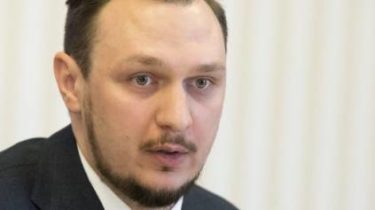 The acting Chairman of the Board SJSC "motor roads of Ukraine" Artem Grinenko resigned from the post.
He said this on his page in Facebook.
"Today I left my office. Sometimes to open the next door you have to close the previous one," he said, adding that together with his team opened a new page in the sphere of road maintenance and expressed hope that his successor "it will continue to implement our initiatives".
According to Grinenko, in particular, his team has prevented the liquidation of the company and developed a plan to reform and start an all-out cleansing of the structure, firing many corrupt officials.
See also:
In Zaporozhye for violations of the technology for patching roads "beheaded" Oblavtodor
"Put a total check of the quality of work and quality of road construction materials. Almost every week he personally carried out unannounced inspections. Some supervisors of roads for their negligence paid positions," he said, noting that was also enhanced personal responsibility of the heads of oblavtodora, each of whom signed a very tough contract.
In addition, among his accomplishments Grinenko said that the collaboration with a number of public initiatives, the introduction of Prozorro in the company.
"He made selection of 244 million UAH for the purchase of new winter equipment. Let me remind you now of oblavtodora about 5 thousand units of equipment, instead of 11 thousand reasonable regulations. And even those that do have an average age of 15-20 years," he said, noting that the road builders managed to raise the salary by 25%.
Earlier, the resignation of the Minister of information policy of Ukraine Yurii stets. The statement by the Minister already in the Parliament.
Comments
comments