The EU extended the economic sanctions against the annexed Crimea – media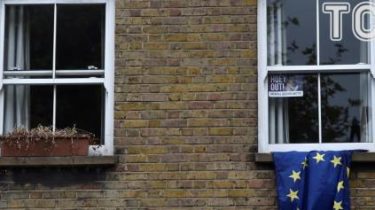 The European Union decided to extend sanctions against the economy of the occupied Russian Crimea.
About it reports UKRINFORM.
It is expected that on 19 June the formal legal decision on this issue will be taken without discussion, the EU Council on foreign Affairs.
Recall that in June 2014 the EU in response to Russian occupation of Crimea has imposed sectoral economic restrictive measures against Russian economic activities on the Peninsula.
We are talking about restrictions and limitations for companies and individuals from EU concerning activities in the Crimea in economic, trade, financial and investment, energy sectors, tourism industry. Europeans and registered in EU companies cannot buy real estate or companies in Crimea, Finance Crimean company or to provide them related services. The tourist operators of the EU is prohibited to provide services in the Crimea and Sevastopol.
In particular, European cruise ships may not call at ports in the Crimean Peninsula, except in cases of emergency. Also prohibited the export of certain goods and technology to Crimean companies or for use in Crimea.
Back banned the import of goods from the Crimea, except if they have a certificate of origin issued by the authorized body of the government of Ukraine.
Prohibitions and restrictions relating to transport, telecommunications and energy industries, exploration and production of oil, gas and mineral resources.
See also:
The German foreign Minister expressed Putin demands Ukraine and the lifting of sanctions
Recall that the US does not plan to lift sanctions against Russia. This was stated by the U.S. permanent representative to the UN, Nikki Haley.
Comments
comments