Transparency International has published the names of the lobbyists the tobacco manufacturers in the Parliament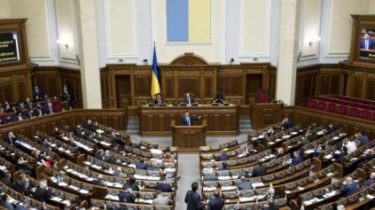 International public organization for the fight against corruption Transparency International Ukraine stated about the stable relationships of a number of deputies of the Verkhovna Rada with tobacco companies.
This was stated by Executive Director of TI Yaroslav Yurchyshyn.
According to the organization, four operating deputies of the Committee on taxation and customs policy – Nina Southerner, Maxim Kuryachii, M. Kobtsev, Taras Kozak – are associated with tobacco companies.
See also:
The court withdrew the arrest from the accounts of the tobacco monopoly "Tedis"
"In the activities of these officials for a long time observed defending the interests of cigarette manufacturers," – said in a statement, quoted by UNIAN.
Yurchishin says that parliamentarians promote profitable for the tobacco companies legislative initiatives and regulations, actively criticize and ignore the bills that are the tobacco corporations is not good.
"We need to minimize the interference of tobacco corporations in government decision-making is important for the health of the nation. All agreements between the government and business should not contain a conflict of interest. It should not be undercover contacts and open dialogue with the public", – said the representative of Transparency International.
In the report of the fighters says that the conflict of interests in the tax-tobacco industry has been observed since the days of the management Committee of the Verkhovna Rada concerning tax and customs policy, and later – the state fiscal service of Ukraine Roman Nasirov.
Earlier, law enforcement authorities reported about the exposure scheme of the company "Megapolis", which is the cigarette monopoly of Russia Igor Kesaev for 5 years evaded taxes and illegally funneled billions of hryvnia abroad, including to Finance terrorism in Donbas.
Prosecutor General Yury Lutsenko said that in the post-Soviet space was created an artificial monopoly of the Russian oligarch and Ukraine in a competitive market died before 2012.
Comments
comments