Peace in the Donbass no. In Minsk discussed the release of prisoners, the OSCE promises to expand the monitoring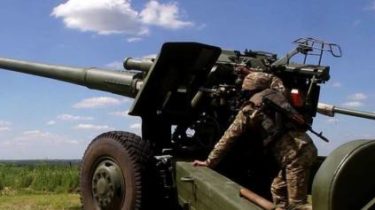 The main topics during negotiations of tripartite group in Minsk on the situation in the Donbas were security, infrastructure and release of the hostages.
This is stated in the plot of TSN.Ranok.
In particular, discussed the lists of persons who may be to convey to the militants in exchange for the release of Ukrainians who hold it hostage. To the participants of the humanitarian groups joined Verkhovna Rada Commissioner on human rights Valeria Lutkovska, to raise the issue regarding release of prisoners.
Note that Kiev has completed the verification process of the persons who have committed crimes against Ukraine, but which can pardon to the militants released Ukrainians, who are illegally held.
Meanwhile, the OSCE will increase its monitoring mission in the Donbas for a further 300 people and will improve material security. This was stated by Minister of foreign Affairs of Austria, the current Chairman of the Sebastian Kurz at the meeting with the Minister of foreign Affairs of Ukraine Pavel Klimkin. Now in the Donbass operates a 700 observers. The OSCE promised to provide them with all the necessary equipment so they could better observe the night. Also Klimkin and Kurz have agreed to continue to seek admission of the OSCE to uncontrolled areas of the Ukrainian-Russian border.
We will remind, for last days, on 7 June, the militants increased the intensity of attacks – to 71 times per day. Two Ukrainian soldiers were killed and another 11 were injured.
Comments
comments