For anti-Polish actions in Ukraine are Russian money – MEP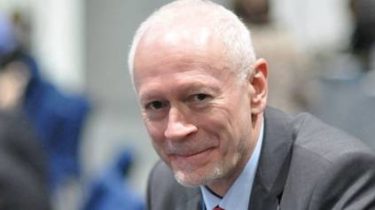 Russia is sponsoring a variety of anti-Polish actions in Ukraine and coordinates aggressive public information campaign against Ukraine and other countries of the West.
This was stated by the MEP, Vice-Chairman of the delegation for parliamentary cooperation with Ukraine Michal Boni, reports Acroform.
"The Russians also actively influence physically and cyberstructure on the Polish-Ukrainian relations. I have no illusions that anti-Polish actions in Ukraine are Russian money," said Boni.
See also:
The Polish Ambassador does not exclude the Russian trace in the attack of the Consulate in Lutsk
According to him, we are not talking not even so much, for example, the recent arson of the Polish school in mostys'ka in Lviv, and that then around this event was created in tweets or posts in Facebook, how it is interpreted.
According to Boni, if such an event happened 20-30 years ago, this was mentioned briefly on page ten of the newspaper and it wasn't of which extraordinary publicity.
"Now the Internet is a tool that underweight events increases up to rank extremely for the purpose of inflating a variety of emotions in society. And actually that's why I openly say that these are Russian, because they want the Ukrainian-Polish relations were poor, so Ukraine could not be transformed," commented the MEP.
In addition, he added that attacking or influencing people with information, in Russia, aiming to reduce the authority and credibility of the Ukrainian authorities, the President, trying to show in the most negative light the actions of the Ukrainians in the East of Ukraine.
See also:
Obstrelyanyh Consulate and paid meeting. What is known about provocations around the Polish diplomatic mission in Lutsk
"Russia is continuously waging cyberwar in Ukraine and it is necessary to speak frankly. It has very advanced tools for this. Moscow was one of the first established factory of trolls that come up with different events and then comment on them", – said the European politician.
Bonnie called Russia "the most active country that is the first such organized information war in cyberspace."
We will remind, earlier it was reported that in the Polish town of Nowa Huta, three men beat 17-year-old Ukrainian who along with his friend, a local resident, was playing basketball in the stadium. According to preliminary reports, a stranger approached the children and began to molest Ukrainian, his friend tried to intercede for him, but the attackers pushed the young man, and one of them hit him.
Comments
comments