Ukraine will receive from the EU 55 million Euro. How to spend money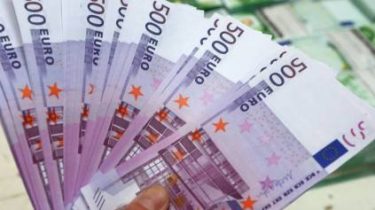 The EU will allocate Ukraine 55 million euros for the reform of effective management of public finances. Money will allocate in a few months.
The head of the EU delegation to Ukraine Hugues Mingarelli noted that one of the objectives of the Association agreement between Ukraine and the EU, which will fully enter into force in September 2017, is to assist Ukraine in improving of public administration. This writes UNIAN.
"Within this we must do everything possible to ensure the effective management of public finances. To this end, we will give the Ukrainian government a huge assistance program, which provides for the budget of 55 million euros. This program will take effect in a few months and will contribute to improving the management of public funds by local communities," said Mingarelli.
Comments
comments