The national security Council supported the draft law Poroshenko on the reintegration of Donbass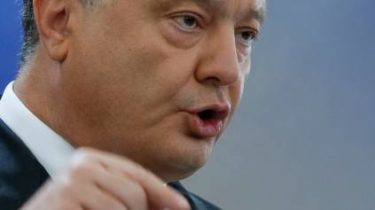 In the NSDC of Ukraine held a round table meeting during which was discussed the bill "About the peculiarities of the state policy of restoration of the state sovereignty of Ukraine on the temporarily occupied territory of Donetsk and Lugansk regions".
This is stated on the website of the NSDC.
The discussion was attended by experts on foreign policy, security and defense issues, as well as representatives of public authorities. According to the Deputy Secretary of the NSDC Alexander Litvinenko after the discussion "the concept of the law was generally supported."
"At the same time received many suggestions and comments, most of which will be taken into account in preparing the final version of the project that will be submitted to the President of Ukraine for inclusion in the Parliament", – he stressed.
June 13, Turchynov said that Ukraine needs to complete anti-terrorist operation and to move to a new format to protect the country from the hybrid war with Russia.
Comments
comments