In Russia run out of money for a "rainy day", so I decided to combine two of the reserve Fund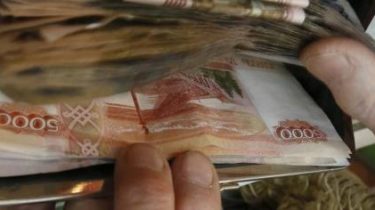 Due to the economic crisis in Russia and falling oil prices, the Kremlin has had to actively use the money for urgent needs of the two reserve funds. Funds are constantly shrinking, so I decided to combine these funds and the total amount of a single "Treasury" will make 90,7 billion U.S. dollars.
We are talking about the unification of the Reserve Fund (which was used to fill the budget deficit) and the national welfare Fund (created from income from the sale of oil to cover long-term costs of social benefits, e.g. pension system, and then had to take out money for investment projects, support to the banking system and the purchase of Eurobonds of Ukraine at $ 3 billion – the so-called "Yanukovych's debt"). Of such plans, said Finance Minister Anton Siluanov, writes Bloomberg.
"The situation has definitely changed. Oil prices have declined and now we don't fill the funds," – said Siluanov.
According to forecasts of the Russian government and the Central Bank in the medium term, oil will remain at around 40 dollars per barrel. Russia releases the funds again at two, when the oil on the world market will go up and will be from public funds to make contributions.
Comments
comments