In the Crimea at Ukraine's request arrested militant "DNR", who killed 17-year-old goalkeeper Stepan Chubenko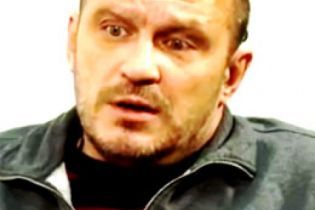 In the occupied Crimea have arrested a former militant groups "DNR" Vadim Pogodin named "Kerch", which is in the international wanted list for the murder of 17-year-old Stepan Chubenko.
About it report "news of Donbass" referring to supporters of the separatists.
Pogodin seriali 20 June in Yalta, the decision of the court arrested him for 40 days. The Russian authorities in accordance with agreements with Interpol, launched the procedure for the preparation of the fighter to extradition to Ukraine, where he faces life imprisonment.
See also:
In Luhansk region, militants killed a local resident in his apartment
Vadim Pogodin is suspected that in July 2014, gave the order to shoot 17-year-old youth team goalkeeper Kramatorsk "Avangard" Stepan Chubenko because of his Pro-Ukrainian position. Fighter imputed two articles of the Criminal code of Ukraine – premeditated murder by a group of persons and against unlawful imprisonment or kidnapping committed by an organized group or entailed heavy consequences.
In addition, according to the supporters of the separatists, Pogodin participated in the robberies, looting and murders of prostitutes in the occupied territory of Donetsk region.
See also:
Militants killed in Sukha Balka 52-year-old man
We will remind, 17-year-old Stepan Chubenko has gone missing on 23 July 2014 at the railway station in Donetsk, after it arrived from Kiev on the way to Kramatorsk. On 6 October, it was found the body of Stephen, which identified the mother.
Pre-trial investigation established that on 28 July 2014, three residents of Donetsk region in the village Gorbachevo-Mikhaylovka Proletarsky district of Donetsk, firearms killed a young man. Was named the suspects in the murder – Yuri Moskalev, Maxim and Vadim Sukhomlinov Pogodin.
Comments
comments