The defense Ministry confirmed that the detainee in the Donbass military served in Russia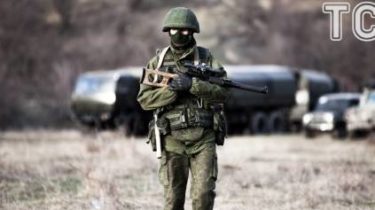 The Ministry of defence of the Russian Federation stated that the detainee in the Donbas Russian Viktor Ageev served in the Russian Armed forces. About it reports "Interfax".
The defense Ministry said that Ageev was not a contract and it allegedly dismissed from military service in 2016.
"Victor Ageev has never passed military service under the contract in armed forces of the Russian Federation. According to the records of the Ministry of defense of Russia, Ageev serving in the Armed forces of the Russian Federation, followed by another in may 2016 resigned in the prescribed manner to the reserve", – stated in the message.
See also:
The detention of the Russian officer asked Putin: please recognize that I was a soldier of the Russian Federation
Information of the BBC Russian service that the detainee was a contract in the defense Ministry called "the invention of Ukrainian propagandists".
"On page 2 military ID number Ageeva there is a corresponding entry that the citizen retired in may 2016. Also in the military card would be a record of the receipt Ageeva on military service under the contract in Armed forces of the Russian Federation, which the Ukrainian security services out of ignorance not drawn yet", – said in the text of the Russian Ministry of defense.
The organization believes that journalists of the BBC "Amateurs", which was used to distribute "fake revelations".
We will remind, earlier in Lugansk region detained a Russian soldier Viktor Ageyev, who, according to the BBC, was called to service in the Altai region. Mother of Victor Ageeva, his friends and former colleagues confirmed that after military service he left to serve in the army under the contract, which was signed in March 2017.
Comments
comments