In Canada surgeons "forgot" a 30-centimeter plate in the body of the patient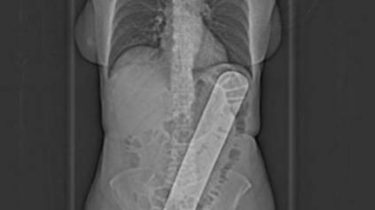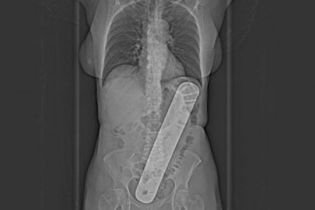 Surgeons one of the hospitals in Montreal have forgotten in the body of the patient 30 cm metal plate.
informs CBC News.
Patient Sylvia Oak after undergoing surgery on the uterus began to feel a strong pain in the shoulder. Doctors have long tried to establish the diagnosis and even started to treat the inflammation in the shoulder. But pzse they did an x-ray of the abdomen, found a 30-centimeter plate. This plate is used to protect the stomach and viscera during surgery.
In a medical institution where the incident occurred, started checking.
Now the patient underwent a second surgery and feeling so chipper.
Earlier, 35-year-old native of the French city of Agen Ilham CAD several years suffered from pain in his kidneys, and was sure that the cause of pain is a chronic disease.
In fact, scattered the French surgeons just "forgotten" during the operation in the body of CAD 30-inch drainage pipe, which she had lived for four years.
The woman underwent a second surgery and feeling better.
operation
surgeons
plate
Canada
Send to a friend

Print

Letter to the editor
© Materials
CBC News
/ O. K.
Saw a bug — Ctrl+Enter
Curiosities
Today, 05:53
Facebook

VKontakte

Google+

Twitter
Leave your comment

Leave your comment
Send
Comments to the post
Last
First
Popular
Total comments:
Editor's choice
Comments
comments