Following NATO membership should be Ukraine – paruby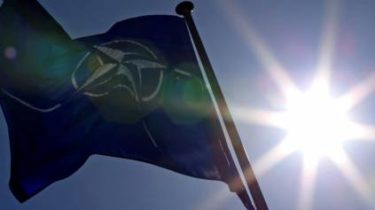 Ukraine should become the next member of NATO after Montenegro.
This was stated by the Chairman of the Verkhovna Rada of Ukraine Andriy paruby, reports "Interfax-Ukraine".
"I believe that Ukraine should be one of the following States after Montenegro, which should become a member of NATO ", – he stressed.
According to Parubiy, the experience of Ukraine, which Russia opposes, is necessary for all the members of NATO.
"Moreover, the Ukrainian army is now able to be a very reliable ally in ensuring security in the whole Eastern European region, which is the Eastern border of NATO. And for logistics, and ability of the Ukrainian army can provide a very effective and active support, including to our neighbors. I have no doubt that cooperation with Ukraine is beneficial for NATO", – said Chairman of BP.
Recall that NATO will give Ukraine the equipment for the cyber defence on more than 1 million euros. The leader of the trust Fund on cyber security is Romania, which has already purchased the necessary equipment.
Comments
comments