"Borispol" will be developed as a hub, and low-cost airlines will start flying from the regions. The government's plans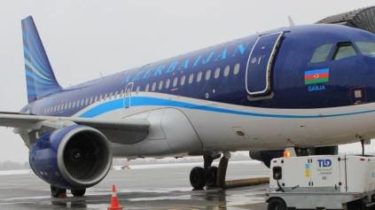 Airport "Borispol" will be developed as hubs, since this model has already proven its economic efficiency.
This was announced by the General Director of the airport Paul Ryabikin.
See also:
The largest Polish airline will increase flights from Odessa to Warsaw
"First of all, we are at the level of the Cabinet of Ministers of Ukraine has agreed that this concept be included in the development Strategy of the transport industry on aviation transport. In addition, Prime Minister Vladimir Groisman supported the initiative of the administration of the airport "Borispol" plans for infrastructure development, in particular, the expansion of the galleries of the existing terminal, expansion of the apron near the terminal D, the expansion of the transit area, upgrading the baggage system, the reconstruction of the second runway in the next five years, the launch of the Central filling station," he said about the meeting with the head of the government.
Just ended a meeting at the Prime Minister about the development of the air transportation market in Ukraine. Although the topic is pretty General…
Posted by Pavlo Ryabkin on Monday, July 3, 2017
Also discussed the prospects of regional airports with the goal of developing Ukrainian aviation, in particular the ability of regional airports to cater to airlines, developing "low-cost" model. Ryabikin added that focused on issues related to the cheapening of internal traffic – the principles of taxation, the cheapening of the cost of aviation fuel and other.
"In the near future will be formed an interagency working group that will start to solve all the above questions. We have big plans and a great desire to work!" – said General Director of "Borispol".
Earlier it was reported that already in 2018 one of the largest airlines in the United States can launch direct flights to Ukraine.
Comments
comments