GPU initiated special investigations against the controversial oligarch Kurchenko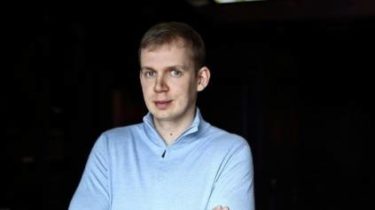 The Prosecutor General's office of Ukraine has sent to the Pechersky court of Kiev the petition for implementation of special pre-trial investigation against Ukrainian oligarch Sergey Kurchenko. About it reports a press-service GPU.
A suspected fugitive in the creation and operation of a criminal organization to commit grave and especially grave crimes, misappropriation of another's property, public funds and banking institutions, state enterprises of the fuel and energy sector of the economy in especially large sizes, evasion from payment of taxes, money laundering, organization of fictitious businesses which have caused significant material damage.
See also:
Business Kurchenko: GPU amounted to suspicion the scandalous fugitive on nine criminal charges
In the message of the GPU notes that caused by a criminal organization placed the losses reach the amount of more than UAH 14 billion. Details of the schemes and damage the Prosecutor General brought in his report.
The GENERAL PROSECUTOR of UKRAINE INITIATED a SPECIAL pre-trial INVESTIGATION AGAINST SERGEY KURCHENKO …
Published by the Prosecutor General's Office of Ukraine of July 4, 2017
Tycoon with Feb 2014 is located outside of Ukraine and declared wanted. The ruling of the investigating judge, he was elected a measure of restraint – detention.
To ensure the implementation of procedural actions regarding the implementation of the absentia trial against Kurchenko the Prosecutor has filed an application with the Pechersky district court on the conduct in respect of his special pre-trial investigation.
The sanction of the most serious of the alleged Kurchenko articles provides imprisonment for the term up to 15 years.
We will remind, earlier Prosecutor General Yury Lutsenko declared that the former Minister of income and fees Alexander Klimenko and a businessman Sergei Kurchenko left Ukraine for damages in the amount of 198 billion.
March 23, 2016, the Prosecutor General's office drew up a notification on suspicion of Bank fraud with liquefied gas, with the result that the state suffered losses totaling more than 2 billion UAH.
Videobecause court in the capital decided to detain oligarch Sergei Kurchenko
TSN. 19:30
4 Jan, 21:06
Facebook

VKontakte

Google+

1

Twitter

1
Comments
comments