PGO opens case against Chernovetsky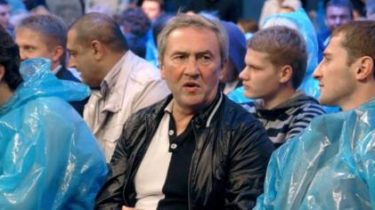 The GPU is preparing the materials of criminal proceedings concerning ex-the mayor of Kiev Leonid Chernovetsky.
This was stated by Prosecutor General Yury Lutsenko, transfers gromadske.
"Now is the examination of the signature (Chernovetsky — ed.). Once the examination is complete, we will proceed", — Lutsenko declared.
Answering the question of one of deputies of the regulatory Committee on the case of alienation in private property Zhukova island, the attorney General said that in addition to ex-Secretary Oles Dovgy city Council, the GPU sees signs of crime in the actions of Chernovetsky.
So the Agency is already preparing the relevant materials of the criminal case.
See also:
The building permit reserve. What MP Dovgy could be imprisoned for eight years
We will remind, earlier the Prosecutor General of Ukraine Yuriy Lutsenko said that the Verkhovna Rada introduced the idea of granting consent for the criminal prosecution of people's Deputy Oles Dovgy.
In the case of removal of parliamentary immunity and evidence against it is threatened by imprisonment for the term from 3 till 8 years with deprivation of the right to occupy certain positions or engage in certain activities for a term up to 3 years, a fine of from 500 to 1,000 non-taxable minimum incomes of citizens.
Comments
comments