The endless purr: in the Internet appeared the website with the cat's meow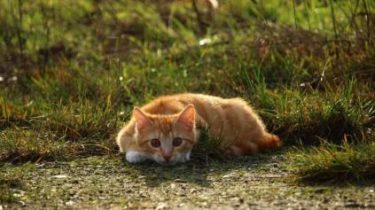 Developer and sound designer stéphane Pigeon has created a website where you can listen to endless purring and meowing cat.
Cat sounds can be found on Purrli.
See also:
In Vinnitsa area the cat reared six young, which left his own mother
Users can choose the desired rhythm of the purring and meowing.
Videodomofony kitten Jack is looking for a family
Snidanok 1+1
22 Jun, 09:40
Facebook

VKontakte

Google+

Twitter
On the Internet you can adjust tempo, timbre, volume of sound and even cat cats mood — happy, playful, sleepy, happy and the like.
The website was originally conceived as a joke, but later it turned out that people really need it.
We will remind that earlier the Voronezh cat who climbed the tree to steal from the bird feeders fat, has become an Internet star.
The animal first gets on the trunk, and then small branches reaches the trough. In the process of kidnapping the fat cat several times almost fell, but skillfully managed to resist. In the end, he still got teeth the coveted fat of the feeders and brought it down on the ground.
Comments
comments