The police caught the Bank robber who left the candy on the scene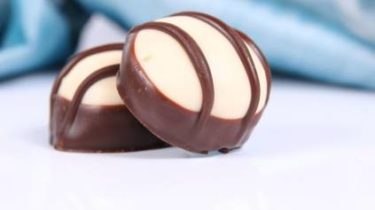 Police arrested the Bank robber, leaving a sweetness to the scene. About this informed the head of national police of Kiev Andrey Krishchenko, reports Еспресо.TV.
Male, born in 1967 was brought to trial in the early 80s, when was a minor. Worked several jobs,including was working abroad. Police also learned that he worked in advertising and had his own firm.
See also:
In Kiev, there was a daring robbery of a jewelry store
"Then he got out of this business. Said, that was in this method of "expropriation" – robbed "stolen," added Krishchenko.
"It was a signature item – he left, or chocolate, or some candy to a little cashiers. According to him, he committed more than 30 crimes and not only in Kiev. We reasonably prove committing 14 assaults within 10 years", – said the chief of the Metropolitan police.
It turned out that the robber carefully prepared for the crime: he chose banks without protection, acted with prudence, and conducted preliminary reconnaissance, did not use a mobile, covered his face, used a hat and glasses.
The robber told the law enforcers that spent part of the money to charity. It lasted almost a year and a half.
During the detention, the man withdrew the gun.
2015, it was reported that a man stole 600 thousand UAH in the Bank. The offender left the head of a branch of a chocolate bar, then walked out of the building.
Comments
comments