Foreign exchange reserves of the national Bank reached a four-year high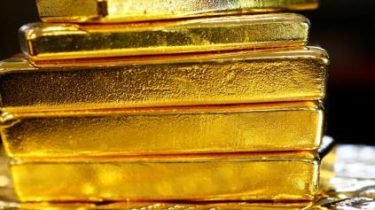 Ukraine's foreign exchange reserves reached record levels during the first half of 2017.
This was reported by the press service of the National Bank.
"The international reserves of Ukraine as of July 01, 2017 amounted to 17 970.0 million. USA (equivalent) according to preliminary data. As of 01 July, the volume of international reserves of Ukraine covers the 3.7 months of future imports is sufficient to meet the liabilities and current operations of the government and the National Bank", – stated in the message.
As said controller, thus, from the beginning of the year, they increased by 16%, and by the end of June, growth amounted to 2%.
According to the national Bank, thanks to the favourable situation in foreign markets is the opportunity to buy foreign currency to replenish international reserves, without creating obstacles to the strengthening of the hryvnia.
"During interventions in the past month, the national Bank bought $ 301.6 million. USA (of which $ 101.0 million. The US – interventions in the form of a request is the best course," said the NBU, adding that the volume traded through currency intervention amounted to 1.4 million dollars.
Separately noted that any auction for the sale of foreign currency in June was not carried out, sales of foreign currency carried out through intervention at a uniform rate to support the functioning of the interbank foreign exchange market, temporarily disorganized due to recent cyber attacks.
"Thus, the volume of currency purchasing by the National Bank last month amounted to $ 300.2 million. USA. At the same time, funds from the reserves was used for payment of the Government for servicing and repayment of public debt in foreign currency in the amount of 5.8 million USD. USA", – summed up the controller.
Note that most foreign exchange reserves in recent years, Ukraine had on 31 December 2013 – 20415,71 million dollars.
Recall, according to forecasts of the national Bank gold reserves by the end of 2017 is expected to increase to 21.1 billion dollars, and by the end of 2018 – to 26.2 billion dollars.
Comments
comments