Military state improvement and a gradual stabilization in the Donbass. Chronicle of the ATO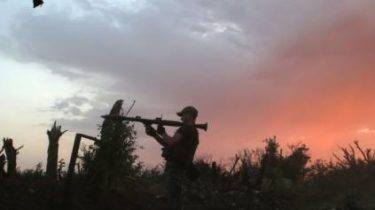 Ukrainian military state that over the past day, 4th of July, the militants reduced the number and intensity of shelling in the ATO zone in the Donbas. Also did not use artillery and Minsk agreements prohibited weapons.
"Russian-terrorist gangs continue to violate the agreement on non-use of weapons. However, the situation in the ATO area, compared to the previous day, and improved gradually stabiliziruemost. This is evidenced by not only the number of completed yesterday by militants of the armed provocations, but the nature of the weapons of the enemy and the density of the attacks themselves. For the past day invaders 15 times opened fire at positions of the Ukrainian defenders with artillery or other prohibited by the accords of weapons the bandits had not used", – stated in the message the press center of staff ATO.
Losses and wounded among the Ukrainian military yesterday was not.
The construction of the press center of the ATO headquarters for the past days as at 06.00 hours on 5 July 2017 of the Russian-terrorist bandform…
Published by the Press center of the ATO headquarters July 4, 2017
Comments
comments