NATO Secretary General assured of the solidarity with Ukraine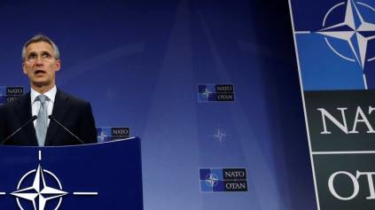 On Monday in Kiev, a visit is the highest permanently functioning management body of NATO – the North Atlantic Council.
The delegation is headed by the 29 ambassadors of countries-members of the Alliance , NATO Secretary General Jens Stoltenberg, UKRINFORM reported.
"I really expect the visit of the North Atlantic Council in Kyiv, which has also called a Monday meeting of the Commission NATO-Ukraine. We expect that this meeting will be of extraordinary importance, as well as visit. Because it gives us a very good opportunity once again to stress our strong support, our solidarity with Ukraine. We are talking about political support for the sovereignty and territorial integrity, as well as discussing ways to strengthen our practical assistance," – said the head of the Alliance.
Comments
comments