Poroshenko called one of the priorities of cooperation between Ukraine and NATO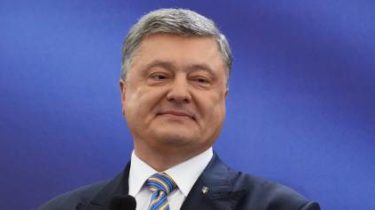 One of the priorities of Ukraine's cooperation with NATO is cybercrime.
This was stated by President of Ukraine Petro Poroshenko during a meeting of the Council of national security and defense.
"One of the priorities of our cooperation with NATO, the United States is cooperation in the field of combating cybercrime", – he stressed.
According to Poroshenko, today Ukraine will receive in the framework of this cooperation not only new software, coordination and sharing of information, and "individual ministries and individual government agencies will receive equipment that allows and effectively defend against cyber attacks, and to establish the sources of their origin."
Ideavirus "Peter" mischief in the Ukrainian Internet space
TSN. 12:00
June 29, 12:59
Facebook

3

VKontakte

1

Google+

Twitter
"I am confident that the legislative settlement of this question, which today will be approved at the meeting of the Council will give us full opportunity to significantly improve the level of cyber security and effective use of the cooperation opportunities that now exist in Ukraine", – assured the President.
Separately, he also recalled that on 27 June, Ukraine has experienced heavy duty a cyber attack.
"According to the report, the SBU, we can see that the trail leads to Russia. We are not surprised. And it is worth noting that thanks to the measures taken immediately SBU, representatives of State, Department of police, the National police of Ukraine, the national Bank managed to contain the spread of the virus in the state authorities and critical infrastructure," – said Poroshenko.
We will remind, on 1 July, the security Service of Ukraine has declared that it managed to establish the involvement of Russian secret services to attack the virus-the extortioner Petya.A. "The state Duma" such a statement is called a "fake." The main purpose of large-scale cyberattacks virus Petya.A SBU calls the destabilization of the situation in Ukraine.
Meanwhile, the police seized the company's servers M.E.Doc to investigate cyberattacks.
Comments
comments