The court postponed the hearing in the case of former defense Minister Yezhel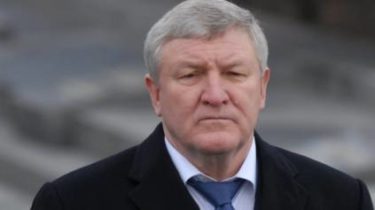 The Solomensky district court of Kiev postponed to August 18 a preliminary hearing in the case against eks-Minister of defence Mikhail Ezhel.
This was reported by press Secretary of the Prosecutor General Larisa Sargan Facebook.
According to her, the reason is that if the defender can't get acquainted with the case materials.
Yezhel is accused of abuse of power and official position. He is charged with machinations with firms that supplied food for the army. Because of his actions, the state suffered damage of more than 40 million.
It is noted that in the case of no-show Yezhel at the meeting, judges will be able to begin proceedings in absentia.
See also:
Yezhel will be the first Minister Yanukovych times, which will be tried in absentia.
We will remind, last year pPROKURATURA completed a pre-trial investigation in respect of Ezhel. Chief military Prosecutor's office completed the special pre-trial investigation in criminal proceedings on if the abuse of power or official position which entailed heavy consequences.
If it is suspected that, abusing official position, deliberately, in the interests of third parties during 2011 – 2012, has issued four separate orders for which the payment of municipal services consumed by business entities was carried out at the expense of budget funds without compensation (business entities were involved in providing catering services in the Armed Forces of Ukraine).
Mikhail Ezhel held a post of the head of the Ukrainian Ministry of defense from March 2010 to February 2012. In April 2013, former President Viktor Yanukovych appointed him as Ukraine's Ambassador to Belarus. After the change of power in Kiev, the Prosecutor General's office suspected if the embezzlement of public funds amounting to 46.7 million hryvnia. At the end of April 2015, the Ambassador in Belarus Mikhail Yezhel was withdrawn, and in may, the President Petro Poroshenko dismissed him from his post.
Comments
comments