Poroshenko boasted growth of foreign investment and 60 new plants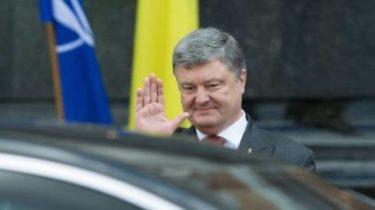 During the first half of this year direct foreign investments into Ukrainian economy increased by half a billion dollars. Last year, the total investment exceeded 4 billion dollars.
This was stated by President of Ukraine Petro Poroshenko during the opening of the new production of the Italian group of companies Guala Pack Group in Sumy.
"In three years of war and the harsh tests in Ukraine was opened 60 new plants. This is the best support of Ukraine", – said Poroshenko.
Earlier , the national Bank for its methodology calculated that foreign investments in Ukraine last year amounted to 3.4 billion dollars. And only a third of them – $ 1.1 billion – was "alive". The remaining 2.3 billion dollars is actually a journal entry on the conversion of foreign (mainly Russian) banks of their loans to parent banks in the capital.
Comments
comments