Rada voted for the removal of immunity of MPs. Online stream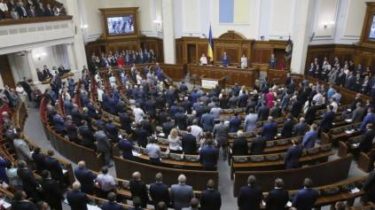 On Tuesday, July 11, the Verkhovna Rada of the eighth convocation gathered for a plenary session.
Among some issues MPs will vote for the changes in pension legislation.
Besides, the first reading will consider the work of higher educational establishments on the territory of Donetsk and Lugansk regions, and in the second reading the draft law "On the constitutional Court of Ukraine".
The plan is to discuss more than 30 issues, in the hall of BP signed up to 355 deputies.
During the meeting it was also decided to consider the issue of lifting the immunity of five deputies , Yevgeny Deydey, Oles Dovgy, Andrey Lozovoy, Maxim Polyakov and Borislav Rosenblatt. However, due to the absence in the hall of the Parliament of the Prosecutor General Yuri Lutsenko meeting postponed to 16:00.
Now in the hall of BP was 360 members.
Comments
comments