Tusk assured that the Association Agreement with the EU will come into force on 1 September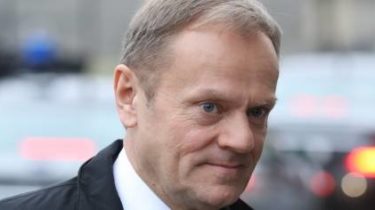 The EU acknowledged Ukraine's European aspirations.
This was stated by the head of the European Council Donald Tusk during a press conference with President of Ukraine Petro Poroshenko and European Commission President Jean-Claude Juncker.
"For me, the key offer of the Association Agreement, as before, is, and I quote: the European Union acknowledges Ukraine's European aspirations and welcomes its European choice", – he stressed.
See also:
Poroshenko wants to hold the next summits of the EU-Ukraine in Donetsk and Yalta
Tusk also noted that on 11 July the EU Council finally ratified the Association Agreement EU-Ukraine.
"It will enter into force on 1 September", – said the President of the European Council.
In addition, the European politician said that after the provisional application of the Association Agreement in part of a free trade zone from 1 January 2016 the level of trade between the EU and Ukraine increased by 25%.
We will remind, on July 13 in Kiev started on 19 th summit EU-Ukraine under the presidency of Poroshenko. The event will last two days. Ukrainian and European officials will talk about the Association, bitwise, border security, the situation in the occupied territories and the progress of reforms in Ukraine.
Comments
comments