The Deputy-the millionaire Constantine decided to lay down the mandate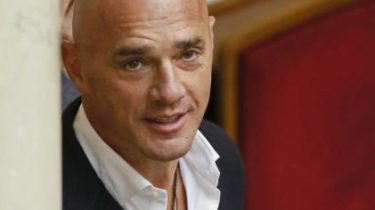 MP of Ukraine Vyacheslav Konstantinovsky wrote a statement about the refusal of the mandate.
About this he wrote on his page in Facebook.
"Today was a decision that struck down a huge load off my shoulders. Wrote a statement about refusal of the Deputy mandate. Tomorrow morning it will be in the Secretariat of Parliament and, I hope, will be voted at the next session," he wrote.
See also:
Heavyweight e-declaring Constantine showed his mansion in Koncha Zaspa
Constantine called three years spent in the Verkhovna Rada, the darkest period of his life, and noted that it was not a real politician.
He wished the Parliament's success in carrying out reforms, and he decided to go into business. While Constantine promised that he would continue to fight for the return of land of the farm "Pushcha Voditsa" even after the revocation of the parliamentary mandate.
Vyacheslav Konstantinovsky is a famous Ukrainian multimillionaire, in particular, he is the owner of restaurants chain "Puzata Hata". State Konstantinovsky and his twin brother Alexander are estimated at over $ 350 million.
In 2014 Vyacheslav Konstantinovsky said that he had sold his car "Rolls Royce Phantom" for 2,5 million UAH, and the money from the sale donated to the needs of the army.
See also:
Revelations Constantine. The MP hinted at a stormy night with my wife after watching porn in Parliament
We will remind, in February of this year, Prosecutor General Yury Lutsenko has declared that will demand to remove the immunity of Deputy of Constantine, to bring him to justice for tax evasion in the amount of UAH 40 million. The Deputy called the words Lutsenko PR.
13 the number… it turns out that sometimes it can be happy! Made a decision today that struck down a huge load off my PL…
Posted by Vyacheslav Konstantinovsky on July 13 2017 R.
Comments
comments