Chernovetsky emotionally reacted to the suspected and accused Lutsenko of revenge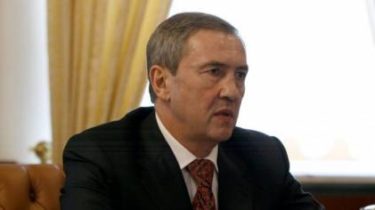 Ex-Kyiv mayor Leonid Chernovetsky, whom the Prosecutor General's office announced on suspicion of abuse of power, denies all charges in his address. He accused Prosecutor General Yury Lutsenko in revenge.
About this Chernovetsky stated on his page on Facebook, his message was almost entirely written using the Caps Lock key.
Videoservice could harm the capital budget 250 million
TSN. 19:30
July 14, 19:53
Facebook

2

VKontakte

Google+

1

Twitter
According to the ex-mayor of Kiev in 2008, during a meeting of the national security Council with the full Cabinet of Ministers and President Viktor Yushchenko have accused Lutsenko of extorting land from the mayors. Chernovetsky says that when the President left the room, Lutsenko ran up to him and repeatedly struck. According to the former mayor, for exactly those words about extortion of land by the public Prosecutor he is now taking revenge.
Chernovetsky also said that "in the history of criminal law has not been the case, to the signing of the decision of the collegial body "the interests of unidentified persons" of the mayor was brought to trial".
See also:
The Prosecutor's office took over the team Chernovetsky: ex-officials suspected in the theft of the lands of the reserve
"This is a novel and the investigator who has signed such an order, be sure together with Lutsenko will go to prison for it," – said Chernovetsky.
As for the decision on the transfer of land for construction of helipad on Park road in Kiev, which is suspected of Chernovetsky, the former mayor said while the city he had not actually managed.
See also:
The Prosecutor's office undertook an offshore Scam Chernovetsky team
"By the time I sign the decisions of the councils has actually led the priests, and the Council meeting was chaired Gerega! She practically was then the mayor. To aproperiate Geregu that made this decision, I didn't even have powers," – says Leonid Chernovetsky.
Comments
comments