Gunmen shot a man near PPC "Marinka"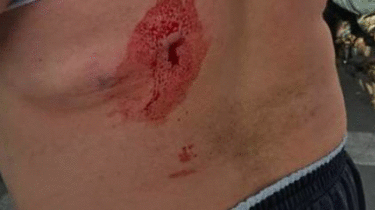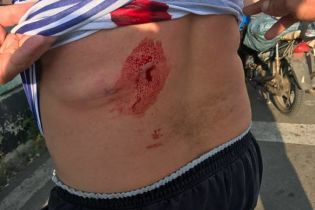 Sunday, July 16, 1900, to the border guards at the checkpoint "Marinka" asked the man with a gunshot wound.
About this on his page in Facebook reported the press Secretary of the Eastern regional administration of State border service of Ukraine Oksana iwaniec.
According to her, the injured citizen of Ukraine born in 1965, native of Donetsk. He explained that he was wounded when he was on the uncontrolled territory 100 metres from the KPVV. The bullet hit him in the back.
The man was given first aid and summoned an ambulance. About the incident reported to the ATO headquarters, the police, the OSCE and the Prosecutor's office.
The Ukrainian side of the JCCC announces the continuation of attacks by militants on civilian population along the line dividing the parties, despite the declared truce. So, on 14th July, around 22.30 during the shelling of the ATO positions near Marinka, under fire fighters from automatic grenade launchers and anti-tank re-entered the residential quarters of the settlement.
Today around 19.00 to the border guards who serve at the checkpoint "Marne" uncontrolled territory …
Published Oxana Ivanets 16 Jul 2017
Comments
comments