Rosenblat was scattered in compliments to the NEB after the interrogation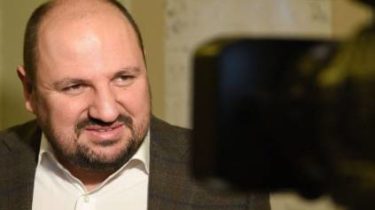 On Friday deprived immunity Borislav Rosenblatt and Maxim Polyakov waited in NABOO, and Mikhail Dobkin – the Prosecutor's office. The last fellow deputies on the eve of possible arrest, according to a story TSN.19:30.
The representative of the Opposition bloc had kept his word and came in for questioning on time – bodyguards and lawyers and, in any case, with the Essentials. "I'm not hiding, not running away, ready to give to a consequence any information that will help to establish the truth. Yesterday I talked with two lawyers – two of two has agreed to take the case. It is a European lawyers," – said Dobkin.
Videopoke Poles allegedly fell ill, MPs Rosenblatt and Polyakov gave suspicion
TSN. 19:30
July 14, 19:57
Facebook

VKontakte

Google+

Twitter
Rosenblat for questioning late, in his words, through the tube. At the entrance to the investigators, he expressed confidence that the case against him will collapse, and therefore no deal with the investigation or confessions and is not planning zakordonnih passport until the court case is not going to surrender. "Passport where you need it. If the court's decision, will pass, no questions," he explained.
The interrogation lasted less than two hours. Rosenblatt left in a good mood and began to extol the professionalism of the investigators of NABOO. "No wonder we put the money in NABU is really a progressive new force, which will really engage in anti-corruption cases, selected specialists. That is no wonder the taxpayers pay the money," – said the Deputy.
Comments
comments