Suprun and petitioner exchanged claims after the failure of health reform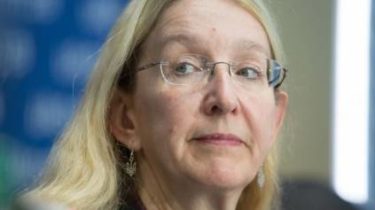 Healthcare reform has not begun, because the deputies did not have time to consider it before vacation, and now back to work in the session hall as much as in September. Acting Minister of health Suprun was accused of blocking change, the head of the profile Committee Olga Bogomolets, which did not sign the conclusion on the bill, says the story TSN.19:30.
"We did everything we could do. Our team, the people who cooperated with us, and those in the Ministry, our advisors, our employees, our international partners," says Suprun. "When the Chairman of the Committee, which discusses one of the most important reforms, not even come to the Committee and does not sign the conclusion of the Committee that they have already voted, is already legal, I think that this is clearly not some error," she adds.
VideoLAN Suprun in the inhibition of health reform accused Olga Bogomolets
TSN. 19:30
July 14, 20:13
Facebook

6

VKontakte

1

Google+

2

Twitter

1
Petitioner claimsthat he warned in advance about his absence, and on Thursday she became ill in Parliament and took her to the er. "The Ministry is looking for external enemies, instead of to carry out their work and the work of the Ministry is not fulfilling. And that the Committee block the reform again is the search for external enemies, who do not" – says the Deputy. "Everyone was warned that I would not be at this meeting, another evening I wrote an SMS that they have the right to sign themselves a table, and this table this morning brought into the hall. Unfortunately, in the Parliament I had to read it, then happened what happened, and I could not physically sign the bill. And everything else – I perceive it as a hard provocation", – says the head of the profile Committee.
Suprun said that the environment has made many attempts to reach petitioner on Wednesday, but communication did not take place. The MP said that no one on the team Minister on it came out and no cracks it nobody declared. The results of the failure of the women bring different: the head of the Ministry of health said the responsibility of members and encourages voters to remember and consider this case with the following voting in parliamentary elections, and the MP admitted that the bill does not consider reform. "This law is about one thing – the centralization of cash flows," – said Bohomolets.
Comments
comments