"Ukrzaliznytsya" plans to launch new trains in Europe and extending inland to the seas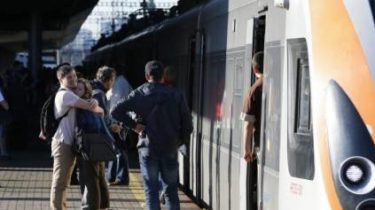 State "uz" wants to soon launch new routes trains in Europe, and launch new and extend existing domestic – to the seas.
About this Facebook said the head of "Ukrzaliznytsya" Wojciech Balczun.
"Evroassotsiatsiya, Beavis is now actively considering a number of options continue cruising the rest of the train Lviv direction to the neighbouring countries of the European Union. You know 23.12.2016 assigned the running of train No. 705/706 Kiev – Przemysl a part of electric HRCS2 Hyundai. And today are working on the issue of extending the route of the trains plying No. 747/748 Darnitsa, Kyiv – Lviv to Przemysl. It will link the high-speed movement Vinnitsa, Khmelnitsky and Ternopil region with Poland" – said Balczun.
Expand and popular domestic routes.
"In the future, given the existing rolling stock and through the acquisition of additional interregional dual-system electric trains branch "UIDS", plan to connect the high-speed rail regional industrial center Dnepr to the black sea coast city of Odessa. This is especially true for passengers in the summer holidays. Also in plans – due to the lengthening of the existing route Kyiv – Lviv to Odessa and Kiev – Odessa to Lviv triangle Kyiv-Lviv-Odessa-Kiev linking the Lion city with Odessa. Work to continue and the route of the train Kiev – Kiev to Novoalekseevka," – said the head of "Ukrzaliznytsya".
Also need to extend the road after elektrifiziert areas.
"We also plan to expand the network of high-speed traffic on the Kyiv – Ivano-Frankivsk (assuming the electrification of the section Lviv – khodoriv – Ivano-Frankivsk) and Kiev – Nikolaev – Kherson (assuming electrification of the site Dolinskaya – Nikolaev – Kherson)," – said Balczun.
Recall, "Ukrzaliznytsya" extended routes 7 trains to the seas. Schedule look at TsNII this link.
Comments
comments