Ukraine and Moldova in August will launch automobile movement on the bridge through Dnestr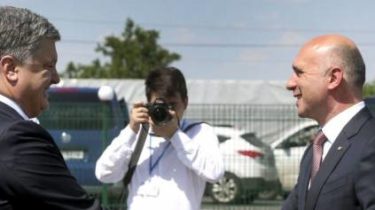 Between Ukraine and Moldova will soon launch the car traffic on the bridge.
This was stated by President of Ukraine Petro Poroshenko during the opening of the border crossing point "Kuchurgan-Pervomaysk".
"In the nearest plans – opening of traffic across the bridge Bronnytsia-Unguri between Ukraine and Moldova," he stressed.
According to Poroshenko, it will happen in August 2017.
In addition, as noted by the Ukrainian President, in joint plans to begin joint construction of a bridge Yampil-Koseuts, and to restore rail traffic in the area, "berezyne-Basarabeasca".
Together with the Prime Minister of Moldova Pavel Philip launched a joint Ukrainian-Moldovan customs and border control in Kuchurgan
Published by Petro Poroshenko on July 17, 2017
Recall, from Poland to Lviv will pave European railway narrow-gauge railway. The construction will cost 50 million euros.
Comments
comments