Wine in Jurmala and snowmobiles in the Arctic circle: the people's representatives shared their plans for the vacation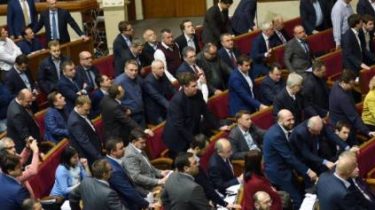 MPs, failing health and educational reforms, I let myself go on vacation until the 5th of September. Journalists managed to ask about the plans of people's deputies on vacation, according to a story TSN.19:30.
The answers were very different. For example, Taruta plans to participate in the marathon between South Korea and Ukraine. CSAC is to go to study in Oxford. Ostrikova – to test the visa-free regime by a family trip to Spain. Scrum – for a few days in Rome. And Dubinin – drinking wine in Jurmala.
Images in Oxford and marathon: MPs told how and where to spend the holidays
TSN. 19:30
July 15, 20:37
Facebook

VKontakte

Google+

Twitter
"Lying in the sun I do not like", – says the representative of "Opposition bloc" Vadim Novinsky. He claims that he always goes to rest with his wife, and the place is likely to choose Greece – Halkidiki. "Because next to Athos," – says the Deputy. However, the sacred spot will force the opposition to give up alcohol. "Never dance. Swim. Drink alcohol, of course. When located in Ukraine – moonshine drink, when in Greece – do you drink wine," he says.
Danchenko hopes to be in the Canary Islands. But really dreams of more adventure holidays. "I love Kamchatka, a helicopter threw two weeks in the wild. We plan – you know where? We plan on Snowmobiling in the Arctic circle," – said the MP. He adds that the trip is 5-6 thousand dollars per person.
Comments
comments