The "LC" disown creation "of the Ukraine," Zakharchenko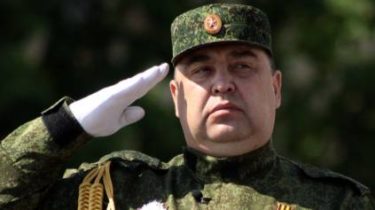 Representatives of the so-called "LPR" has not attended "meeting" in the occupied Donetsk, where terrorists announced the establishment of "the Ukraine".
This was announced by the head of the self-proclaimed "people's Council LNR" Vladimir Degtyarenko, who was quoted by the website of Lugansk terrorists.
"Luhansk people's Republic" did not send their official delegates to Donetsk to participate in the meeting of representatives of the regions of Ukraine. Moreover, we were not even informed of the intention to hold this event, with us it's not agreed", – underlined in Luhansk militants.
See also:
The project "new Russia" was buried. Poroshenko promised to return Donbass after the words Zakharchenko
According to Degtyarenko, "now the purpose of such a step is in serious doubt".
He also said that he sees no alternative to the Minsk agreements.
"We are ready to discuss this problem in the case of receipt of proposals. But, I repeat again, this issue was not received for consideration", – he added.
As previously reported, on 18 July the leader of "DNR" Alexander Zakharchenko announced the establishment of a "transitional state Malorossiya". On the website of the Donetsk militants, it was reported that the decision alleged co-hosted "representatives "LNR", "DNR" and 19 regions of Ukraine." In addition, the militants have created a "constitutional act of Ukraine" according to which "Kiev will retain its status as the historical and cultural center", and the occupied Donetsk is the capital. The flag of the so-called "little" terrorists have identified the flag of Bohdan Khmelnytsky.
Comments
comments