Due to conflicts and violation of discipline the rebels lost seven people, another 16 were injured – Hur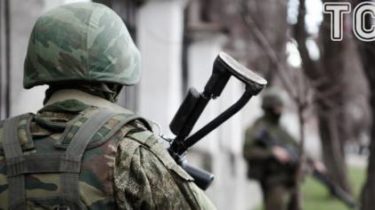 In the joints and parts of the militants are continuing gross violations of military discipline, which leads to irrevocable and sanitary loss.
It is reported by the Main Department of intelligence of the Ministry of defense of Ukraine.
"In particular, during the detention of a group of soldiers who left the front line with a gun, killed three and wounded seven soldiers of the special commandant regiment (Lugansk) and 4 separate infantry brigade (Alchevsk) 2 AK (Lugansk), the armed forces of the Russian Federation", – stated in the message.
See also:
Over the past two weeks insurgents have lost a third of the personnel of the reconnaissance company – Hur
In addition, during the armed skirmish between the personnel of one of the units has 3 separate infantry brigade (Gorlovka) 1 AK (Donetsk) of the armed forces and representatives of the so-called "law enforcement DNR" killed one soldier and two "policemen", five participants in the conflict were injured.
"During installation the body in a state of alcoholic intoxication using the f-1 grenades near his position soldier was killed 9 private infantry assault Marines (Novoazovsk) 1 AK of the armed forces, and another four were seriously injured. The command of the regiment to report to senior management issued a loss of personnel as a result of "shelling forces ATO", – stated in the message.
The situation in temporarily occupied territories of Donetsk and Luhansk regions as at 19 July due To the low g…
Published by the Main intelligence Directorate of the Ministry of defense of Ukraine 19 Jul 2017
We will remind, on Donbass fighters beat a Russian officer, who threatened them with weapons. In particular, the military departments of one of 9 private infantry assault Marines (Novoazovsk) 1 AK disarmed and beat up the commander and officers of the armed forces who, while in a state of intoxication, threatened the personnel to use the weapon in connection with the refusal to comply with his orders.
Comments
comments