In Kiev through the balcony of the eighth floor and rescued a 15-year-old girl who was forced to work as a prostitute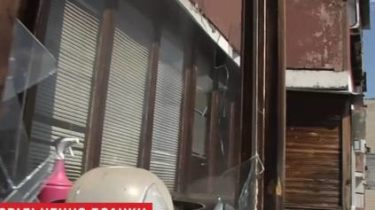 Search jobs in the capital turned into a drama for the 15-year-old villager from the Zhytomyr region. She was looking for a Babysitting job, but was captured by the pimp who forced her into prostitution, according to a story TSN.19:30.
1-room apartment on the outskirts of the capital, the girl lived for about a week. To get out of there, she was able after started to throw the note asking for rescue. Screams heard schoolgirl living in the same entrance, found a box of matches, where the prisoner was hiding the note and called for help. "She couldn't open. Said she was forcibly held there, solder alcohol and forced to call his mother and say that's all right," said patrolman Dennis Dichter.
Video settings the capital, two women were forced to prostitute an underage girl
TSN. 19:30
Yesterday, 20:59
Facebook

2

VKontakte

Google+

Twitter
The child was afraid that her abusers will be back any minute, so I had to act according to circumstances. The patrol realized that through the door to the apartment will not fall, decided to release the girl via the balcony. They had to knock the glass, but the prisoner was rescued. According to eyewitnesses, she was very scared, crying, and her body had visible bruises. The militiamen, meanwhile, ambushed under the porch and was soon arrested those who fit the description.
Two detained 21-year-old girls have a different version of events. However, says a guest from the province itself asked them to live while working in the capital – and anyone saying that they did not know. But the partner explained that the girl responded to the ad in the social network of working girls and asked to provide sex services, and also stole money from male customers. Now both the pimp is threatened by imprisonment for a period of about 10 years. With the rescued prisoner of psychologists.
The TSN correspondent Olga Neskorozhana
Comments
comments