Shooting, accidents, and attempted to steal a car near the hospital: drunk gunmen terrorize the inhabitants of Donbass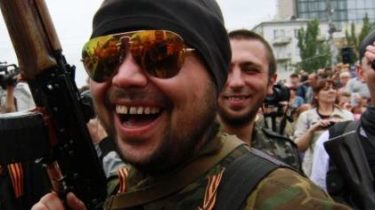 Militants in the Donbas continue to commit crimes against the civilian population.
As reported by the state intelligence Ministry of defense of Ukraine, during July 18-19 was recorded three such cases.
"Four soldiers 5 separate motorized rifle brigade (Novorossiysk) 1 AK in a condition of strong alcoholic intoxication has disturbed public order and committed a shooting in the city of Makeyevka", – stated in the message.
Moreover, in the area of the village Boltovskoi (renamed from Telmanovo – approx.ed.) in the Donbas a drunken soldier of one of the units 9 separate assault infantry regiment of Marines driving a car has made road accident, and in the Luhansk region in the village of Crystal very drunken soldiers one of the divisions artillery brigade 2 AK tried to kidnap a civilian car on site kadyivs'ka city hospital.
According to spies, the man at the scene of the crime detained workers of the so-called "law enforcement".
Also in Department noted that by reason of the tyranny of the militants were unsatisfactory conditions of service, significant physical exertion associated with prolonged stay at the forefront, as well as a lack of motivation.
Earlier, between the military personnel of the Caucasian nationality and the Russians 1 separate motorized rifle brigade (Kalmiuska) 1 AK there was a fight. As a result of conflict, several people received injuries of varying severity, and one soldier was taken to hospital with stab wounds.
Comments
comments